Becoming aware

"When we first hear its name, we do not know what it is. When we hear it described, we cannot believe what we hear. And when we see it with our own eyes, we will never be the same again. Noma is a disease that not only leaves indelible scars on the faces of its tiny victims but also on the minds of those who witness it. The shame of not knowing about it earlier, the horror that such a thing is possible in the 21st century, the incomprehension that so few humanitarian organizations are tackling it." Bertrand Piccard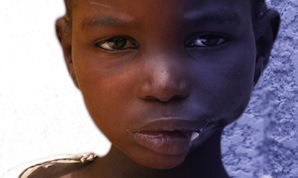 The face of poverty
Symptom of total destitution
The epicenter of this disease is in sub-Saharan Africa, the poorest region of the continent. There is a lack of knowledge about the exact etiology and extent of the phenomenon. It seems to be caused by a deficiency of the immune system as a result of malnutrition and, according to the WHO, it affects thousands of 2 to 6 year-old children every year. Epidemiological estimates are underway, but there are many obstacles: isolated and inaccessible locations, deficient health services, no systematic recording of cases, data manipulation by the authorities, extremely high mortality, hidden victims…
The infection develops within a few days from gingivitis, becoming ulcero-necrotic, to an unnoticed edema of the cheek, and then, with weakening of the natural defenses, becomes irreversible. The disease is even more unacceptable in this 21st century, given that a simple, inexpensive antibiotic treatment will prevent the development of gangrene, if it is administered at the onset of the first symptoms.
Noma is not contagious but develops in all impoverished countries, especially in Africa. Let us not forget that noma has occurred in developed countries too. The last cases in Europe date back nearly 70 years, when the area was greatly weakened by war and poverty. Noma can strike any community where poverty and extreme malnutrition are present. This is why it is called "the face of poverty".
For more information please read the following article:
- Noma: a neglected enigma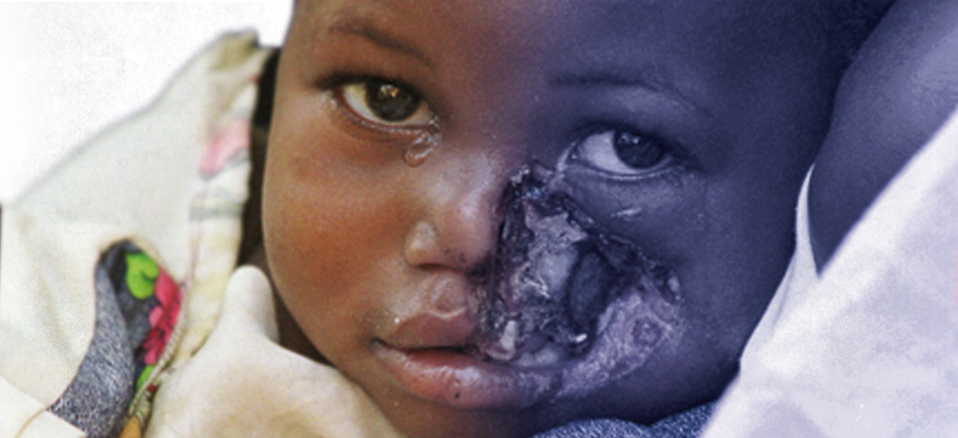 The story of a little girl from Niger
A tragedy that could have been prevented
It began with…
• bleeding and lesions on the gums that went unnoticed;
• the appearance of facial edema, followed by a wrong diagnosis and worthless treatment with herbal teas;
• the onset of a gangrenous plaque which only started worrying her family when it was too late;
• the irreversible destruction of the soft and bony tissues of the mouth and face.
She should have received….
• disinfecting mouthwash
• vitamins;
• antibiotics.
She will now have to endure….
• scar retractions that will completely deform her face;
• the total contraction of her jaws that will prevent her from opening her mouth to eat.